Here are some photos from Tet Holiday (or Lunar New Year). When I was a child, I would be really happy and excited and looking forward to Tet as it's an occasion for having fun all day without being told off (oh and lucky money too!). Nowadays, Tet is still a time for family reunion and hanging out with relatives and friends. We went to the cinema for Die Hard 5 (Bruce Willis did it again!), had Korean hot pot, and play cards at a bar (plus the love fortune part!).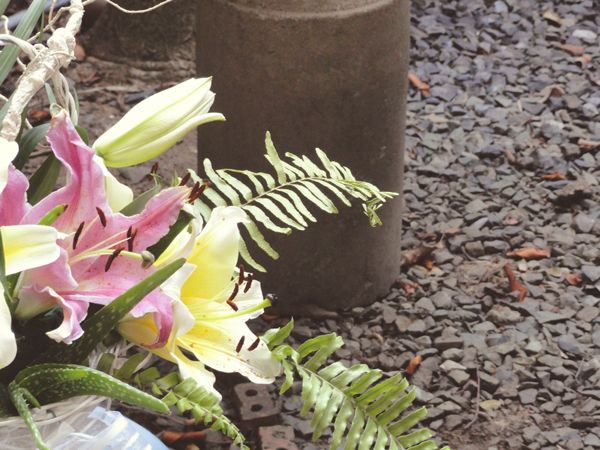 Took this chrysanthemum at my grandparents' house. Every year, we gather there on the first day of Tet and exchange wishes. Everybody loves that liveliness :)
This is me and my cousin. I often take photos of others but not myself. This is probably the most decent photo of me with others. He's my closest cousin after all.
I don't have a fixed style of clothing, but I know I like pastel colours. They give me a soothing vibe and somehow make me feel confident. Remember
these shoes
?
Another cousin of mine. Look at his missing tooth. Isn't he cute?
Another pot of chrysanthemums at a relative's house. They are really popular during Tet in Vietnam.
I believe I've developed some kind of post-holiday depression. It means that after a holiday of any kind, I always want to go back in time and don't want to work or study (or rather, hang out after class more often to prolong the holiday spirit). Argh, I'm the worst, aren't I? Do you have that or is it just me?